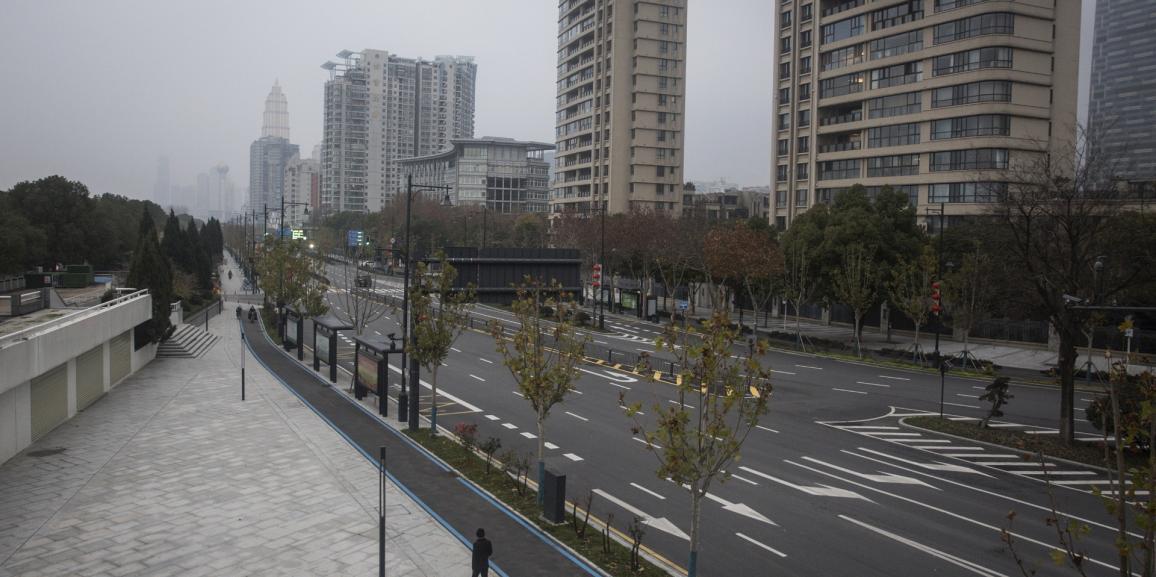 Escrito por um padre chinês em Wuhan
A agitação da China finalmente ficou em silêncio. As pessoas ansiosas finalmente ficaram quietas. E o povo chinês inquieto gradualmente se tornou calmo.
  A vida selvagem que antes era confinada aos seres humanos em uma gaiola finalmente conseguiu levar os humanos a uma "gaiola" (a casa).
  Os seres humanos finalmente abaixaram suas cabeças arrogantes e começaram a pensar com calma: "Ainda somos os reis da terra?"
A humanidade finalmente sentiu o poder da natureza mais uma vez.
Diante das ameaças de morte, os humanos estão apenas começando a pensar seriamente. Eles começaram a perceber que a falta de uma atmosfera social entre as nações, a qual as uniria, na verdade, causaria mais perigo e mais riscos.
Corações gananciosos estão sendo purificados pelo vírus, e bocas que gostam de comer são punidas pelo vírus. As pessoas que ficavam imersas em lugares de luzes vermelhas e verdes brilhantes o dia inteiro foram levadas para casa por um vírus que diz … "Vá para casa …!"
Menos pessoas estão nas ruas. Existem apenas alguns carros circulando.
O ar está mais fresco …, a poluição se foi …, o céu está mais brilhante …, o sol está mais brilhante …
A vida familiar está ficando mais aconchegante, mais harmoniosa, amigável e íntima. Porque o coração humano está mais calmo.
  As pessoas que não liam há anos finalmente procuram livros em casa. Os pais que não se comunicavam com seus filhos, os casais que não conversavam um com o outro começaram a abrir a caixa da conversa. As crianças que não sabiam respeitar os pais também começam a servir.
  Este vírus ensina aos seres humanos lições claras e profundas. Este vírus traz pânico. Este vírus também nos ensina o que é chamado de "momentos memoráveis". Este vírus também nos faz sentir o verdadeiro amor na terra. Este vírus nos faz gradualmente se apaixonar por "Back to the Road"(De volta ao Caminho). Nós realmente precisamos agradecer por esse "inimigo". Os seres humanos precisam de "inimigos" para lhes "Recordar" e lhes dar "Empoderamentos".
Esse vírus pode não sair imediatamente. Ele precisa ver a reintrodução dos bons hábitos humanos. Mas esse vírus não continuará em fúria. O amor humano que continua a crescer dará mais poder para eventualmente fazer com que o vírus fique longe. * O tempo vai nos contar tudo. O tempo também vai provar o que é a verdade. *
* Os vírus nos lembram que existe um Todo-Poderoso. E os humanos são apenas Suas débeis criaturas. * 🙏
Escrito por pe. Cirilo (China)